Automated solutions
Automated solutions for application of adhesives engineered to ensure  precise and accurate dosing of the product. This contributes in repeatability and a constant, controllable production process.
Surface pre-treatment and dosing
Plasma pre-treatment and dosing of a 2-component MMA glue on composite parts
The 2 parts are manually cleaned and put on a conveyor. After pushing "start", both parts enter the installation, where they are both treated with plasma (Tigres). The glue is applied to the lower part. Both parts exit the installation to be manually assembled.

Automated heated glue dispensing
Semi-automatic application of a reactive low melt glue onto ceramic parts
The 2 parts are loaded into the machine manually by an operator. First a dot of glue is applied on 1 of the ceramic parts, so the operator can come in and add an insert on top of the dot of glue. When the operator exits, a complete circle of glue is applied and both parts are assembled together.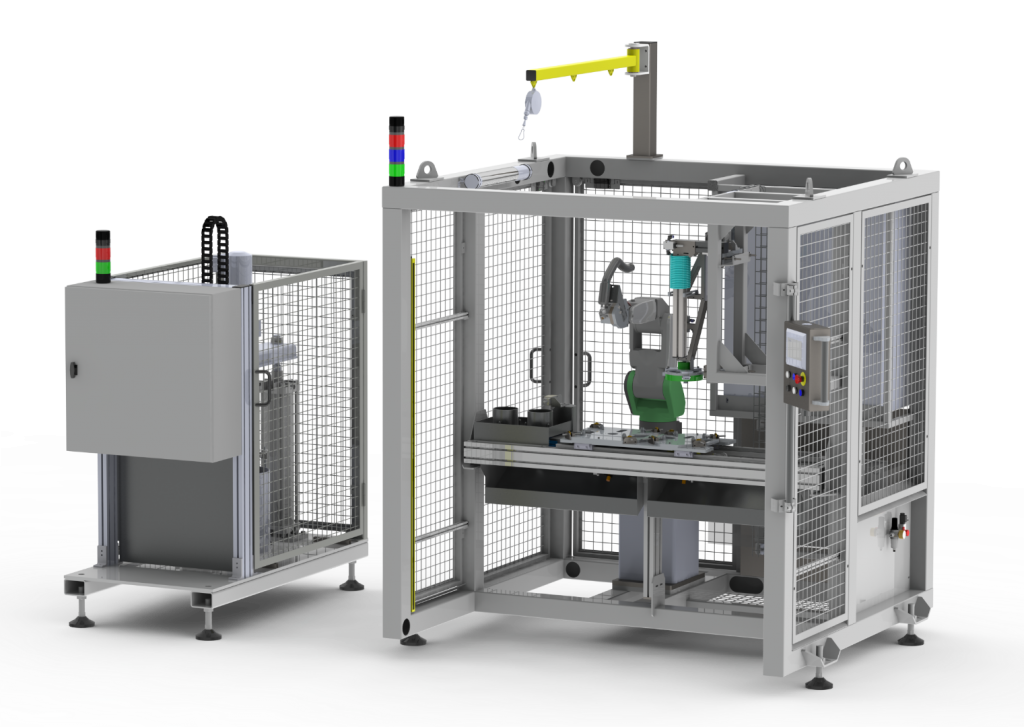 If you need further information or if you have any questions, suggestions or comments, please contact us on:
Contact details