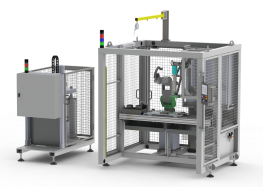 Automated solutions
Automated solutions for the application of adhesives with robots to ensure repeatability and precise, accurate dosing of the product. These are engineered and produced in-house with the customer to offer a complete solution for your production process.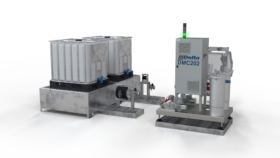 Pump/dosing installations
Automatic pump and dosing installations for adhesives and fluids ensure a continuous production process with an automatic switchover of the containers.