DMC022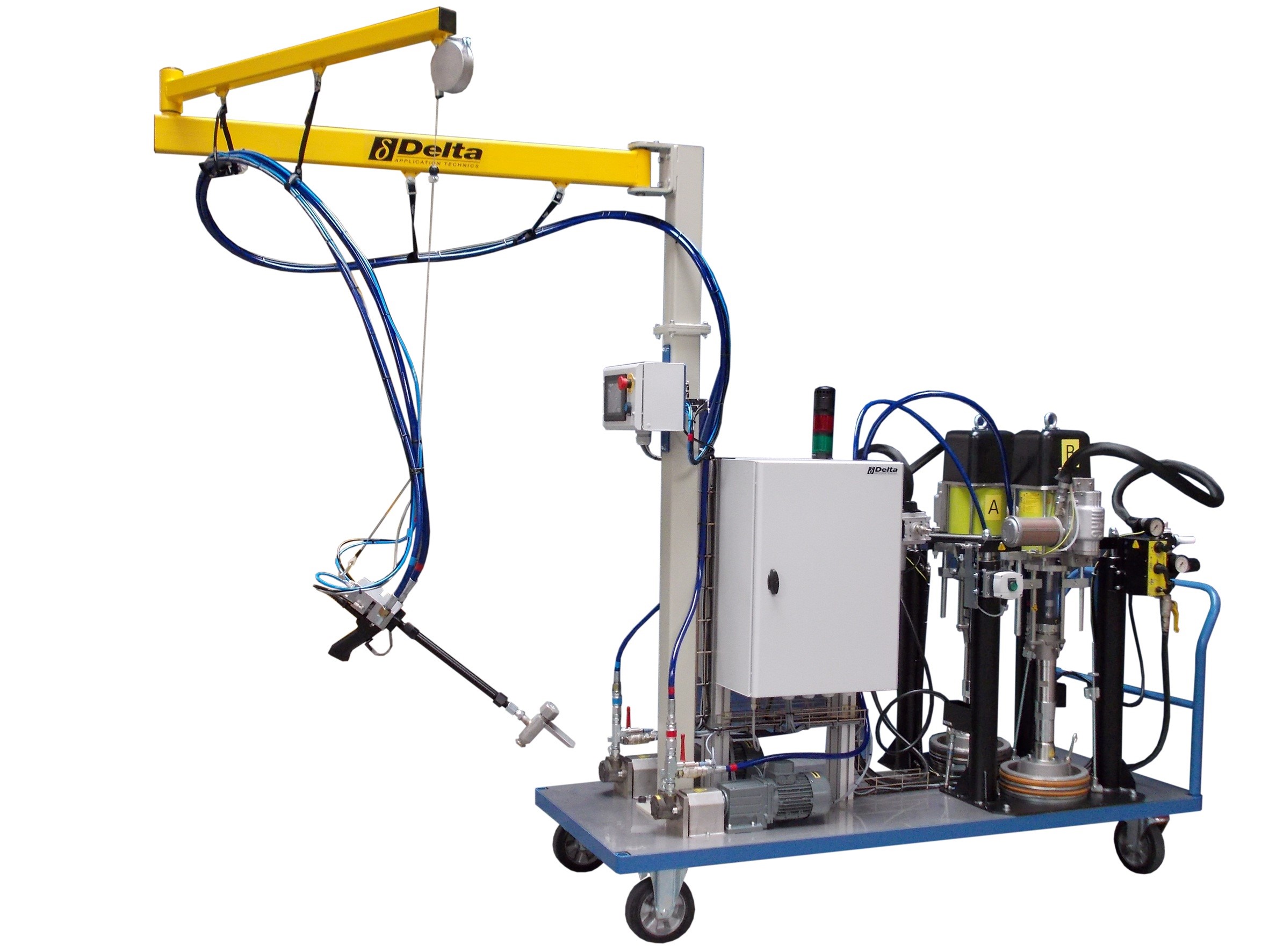 Application of pasty or highly viscous 2-component products
The DMC022 installation is engineered for
metering
and
mixing pasty
,
highly viscous
or
thixotropic 2-component products
, such as epoxies, polyurethanes, silicones, etc.
The machine is suited for the
dosing
,
extrusion
and
application
of your products at low pressure.
Both 20 L pails and 200 L drums can be processed.
The possibilities are the same as for the DMC202 installation, the only difference between the two installations is the product supply. For the DMC022, the necessary pressure to feed the different components into the pumps is delivered via ram units.

The composition of the DMC022 is completely adjusted according to the product that needs to be applied and the application.
We adjust everything according to your needs and application!

CHARACTERISTICS:

Manual or automatic application
Dosing, extrusion or spraying (low pressure)
Accurate and neat dosing with the DDG dosing gun
Static or dynamic mixing (pneumatic motor)
Dosing via precision pump
Feed pressure delivered with ram units
Product supply out of 20 l pails or 200 l drums
Frame: mounted on feet or wheels
ADVANTAGES:

You ensure your customers of high quality products thanks to a very precise dosing
You get products with a homogeneous finishing
You win operating time thanks to the easy control
Your operators gain time and self-support thanks to the easy adjustment with the touchscreen
You reduce downtime (time and costs) thanks to the easy maintenance of the installation

For more technical information and the possible options, etc., check the machine flyer below!

RESOURCES
If you need further information or if you have any questions, suggestions or comments, please contact us on:
Contact details